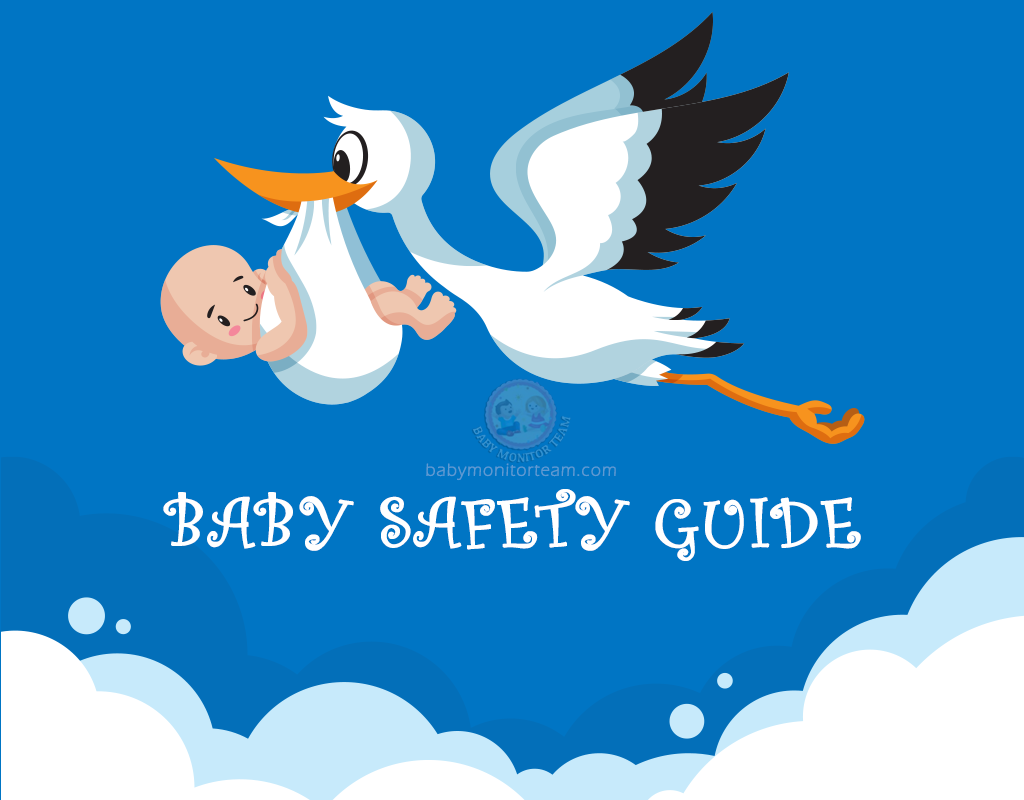 With a baby in the house, there are a lot of changes that take place which can alter the daily tasks of the home.
The moments when the baby is asleep are vital. Just because a baby is taking a nap does not mean that the child does not need to be monitored. Even babies who sleep need supervision that's why baby monitors were invented. In recent years, advances in technology have allowed parents to acquire greater peace of mind through the use of video baby monitors that help parents not only hear but also see babies.
Baby monitor buying guide, we explain the technical components in order to help parents in the purchase process.
Why Baby Monitor Buying Guide Exist?
Until the beginning of the 21st century, parents seeking to supervise children from the distance while baby slept very limited time. Traditional audio monitors works on walkie-talkie which is a two-way radio transceiver.
These devices, while helpful to parents, can be annoying for its limited distance capability and creepy sounds. This new invented system improve the ability of parents to monitor the baby by allowing them not only to listen but also to see the baby. In this way, parents are able to quickly determine whether its baby cries or background noise.
The basic function of monitoring devices for baby involves sending images and sounds through radio waves to the transmitter in the baby's room to the parent unit. There are three main ways in which devices send their signals. This includes analog signals, digital signals, and network connection.
What types of baby monitor is best for each household will vary according to the needs of the parents, the budget and the technological capacity.
Each type of monitor works with a different principle and has its own set of advantages and limits.
Analog Video Monitors for Babies
The analog system for the transmission of audio and video signals is one of the basic and most classic technologies.
It works by taking the received audio or video and transmits it through the radio waves in a series of pulses that are then picked up by receivers set to the correct frequency. This is a continuous process that, in its essence, breaks the sound and video into smaller parts and then puts it back together.
Pros and Cons of Analog Video Monitors for Babies
One of the biggest advantages of the use of analog monitors is the availability of these models. Basically, unless it is marked as "digital" or "wireless" a baby monitor works with an analog signal. In addition, the 900 MHz frequency commonly used by analog video baby monitors is used less frequently in other electronic devices; what can not be said about digital monitors.
The weak side of analog this video monitors is the cross signal bug. The cross signal is what that travels between the baby monitor and its receivers can be picked up by other people who use the same or similar baby monitors. In general, it is a problem for people in densely populated areas, such as urban homes and apartment buildings.
If you consider using an analog system it may be worth talking to neighbors with infants and toddlers to see if they use the same model.
Digital Monitors
Digital baby monitors, unlike their analog counterparts, encode the signals between the transmitter and the receiver, closing the loop and excluding other devices from picking up baby sounds.
Pros and Cons of Digital Baby Monitors
The advantage of buying a digital baby monitor is that it eliminates the risk of crossed signals, being more secure in that sense.
There is an additional problem to the frequency at which they are transmitted: 2.4 GHz.
Wireless Network Monitors
An additional option that has been gaining in popularity is baby monitors that is use the Wi-Fi network. Parents and caregivers are able to control their baby through the Internet on any computer or mobile device that wi-fi connection.
The network is normally accessed through a secure web server that is created by the company while makes the system. The basic operation is similar to that of a security system camera.
Pros and Cons of Wi-Fi Monitors for Babies
There are several advantages of using a wireless network supports baby monitor. It is more portable, and may even allow parents who are at work to monitor the baby during the day.
In addition, the system is based on an existing wireless network in order to operate. Therefore, families that do not have a wireless network currently in their home would have to add this investment to their final cost.
Features
In addition to the basic models of baby monitors available, there are several features that each different product can offer. There are some monitors that have all these features, and others will only have one or two features.
Night Vision
When the baby is sleeping in a dark room, the advantages of a video monitor are greatly reduced. It is necessary to look for a ways to use the camera at night light vision mode. Video baby monitors with night mode provide solutions for this. The night vision function can be expensive.
Temperature
The best way to keep the baby pleased by controlling the temperature of the room. Some baby monitors include a temperature indicator.
Expansion Capacity
For those parents with multiple children or who are interested in tracking large space, baby monitors that allow multiple cameras can be very valuable.
Connectivity
Another option that is nice for parents who want to see their babies at night while watching television.. This is achieved through a circuit transmission with television DVD player function. Televisions with screen sharing capabilities allow parents to easily watch TV and baby monitor at the same time.
Motion and Sound Detection
To increase the efficiency of the battery life, some baby monitors automatically turn on when a sound or movement is detected. This basically filters the sound and prevents parents from responding to outside noise.
In short, baby monitors offer peace of mind to parents.